Keynote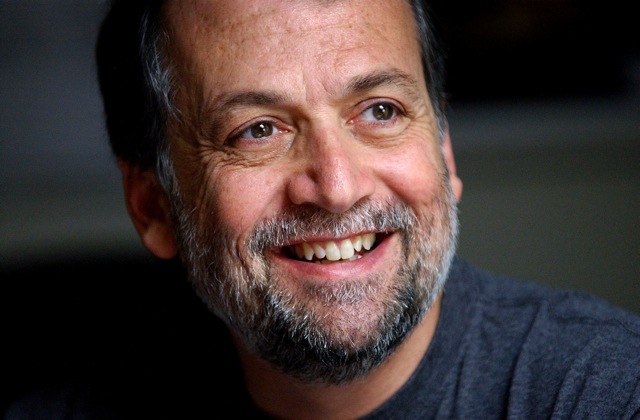 JOE LETTERI
Senior Visual Effects Supervisor
Weta Digital
Virtual Production: What It Means to Combine Animation, Visual Effects and Live Action Filmmaking

---
Four-time Oscar-winning Senior Visual Effects Supervisor Joe Letteri will talk about what Weta Digital has learned from pioneering Virtual Production projects Avatar and The Adventures of Tintin. The talk will delve more deeply into the R&D challenges and interesting insights that came out of reworking the digital film pipeline to accommodate a more holistic view of production. This holostic view meant bridging animation and live action to bring out the best of both worlds and rethinking rendering, lighting, compositing and just about everything else. This presentation shows why this way of working enables greater creative freedom and has attracted directors like Peter Jackson, James Cameron and Steven Spielberg. And it shows how much more there still is to solve…
---
Short biography:
Joe Letteri's pioneering work on digital visual effects has earned him four Academy Awards® for Best Visual Effects on Avatar, The Lord of the Rings: The Two Towers, The Lord of the Rings: The Return of the King and King Kong. He has also received the Academy's Technical Achievement Award for co-developing the subsurface scattering technique that brought Gollum to life.
Joe joined Weta Digital as Visual Effects Supervisor on The Two Towers and over the last eleven years he has led Weta Digital to become one of the worlds premiere visual effects studios.
Joe has developed many techniques that have become standards for bringing photographic quality to digital visual effects. He specializes in the creation of compellingly realistic creatures, from the dinosaurs of Jurassic Park, to Gollum in The Lord of the Rings, the 25ft gorilla in King Kong, the Na'vi in Avatar, and Caesar in Rise of the Planet of the Apes.
As Senior Visual Effects Supervisor on Avatar, Joe oversaw a programme of research and development over four years that produced shots larger and more complex than ever attempted before. This involved shooting on a virtual stage with a new camera system, along with the development a full pipeline of tools effectively launching a new approach to filmmaking called virtual production.
Joe recently completed The Adventures of Tintin and Rise of the Planet of the Apes for which he was nominated for a Visual Effects Academy Award. He is currently working on The Hobbit: An Unexpected Journey.